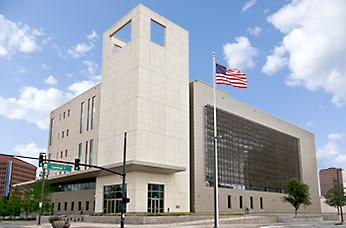 Peter A. Koziol, Esq. frequently serves as U.S. patent counsel, local and U.S. trial counsel for foreign companies and entities. Mr. Koziol is admitted to the Florida Bar and admitted to the United States Patent and Trademark Office.  He is very familiar with the Local Rules for the Southern District of Florida, Middle District of Florida and Northern District of Florida in particular in commercial litigation and patent trial matters.
Mr. Koziol has also appeared pro hac vice in the United States District Courts for the: Eastern District of Virginia; District of New Jersey; District of Delaware; Central District of California; and, the District of Kansas. 
Although most federal practice is conducted through CM/ECF filings, Mr. Koziol's offices are conveniently located near the Southern District of Florida Court Houses, Miami International Airport (MIA), Fort Lauderdale Airport (FTL) and Palm Beach International Airport (PBI).  Each office provides comfortable conference room settings for depositions, mediation, conferencing and other pretrial matters.